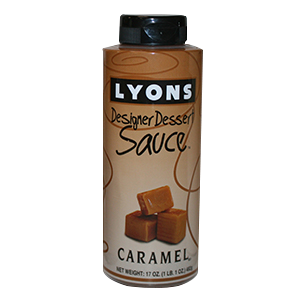 This flavor is a staple in any kitchen! The warm and familiar notes of our Caramel Designer Dessert Sauce are a great addition to a variety of concepts and the easy-to-squeeze bottle makes it easy to swirl over iced and hot coffees, mochas and even for a twist on the traditional hot chocolate. 
Other Uses
Ice cream, frozen yogurt, shakes and more.
Net Weight
1 case of 12 bottles. Each bottle is 17 oz (482 g).
Storage & Shelf Life
Store unopened, ambient for up to 540 days
Store opened, ambient for up to 10 days
 
Ingredient and nutritional information is continuously updated. Please always check the physical label on the product you receive to verify nutritional information.