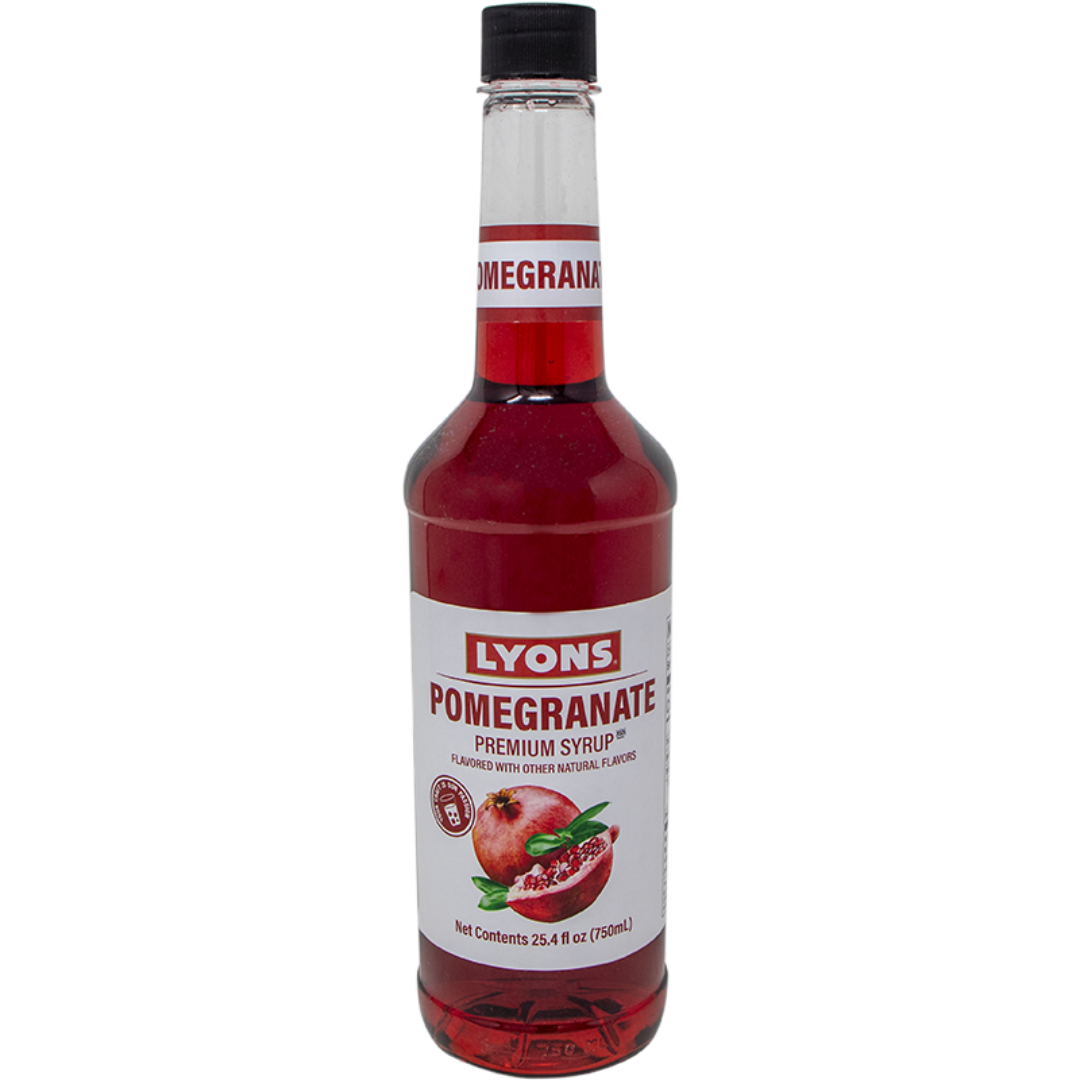 Take beverages to a whole new level of greatness with our Pomegranate Beverage Syrup. Perfectly balanced with sweet and tart notes, use in lemonades, iced teas and more. Crafted with simple ingredients, Lyons syrups contain natural flavors and are sweetened with real sugar. 

Other Uses
Cocktails, mocktails, smoothies and more. 
Net Contents
1 case of 6 bottles. Each bottle is 25.4 fl oz (750 mL).

Each case comes with a pump for easy dispensing.

Ingredient and nutritional information is continuously updated. Please always check the physical label on the product you receive to verify nutritional information.