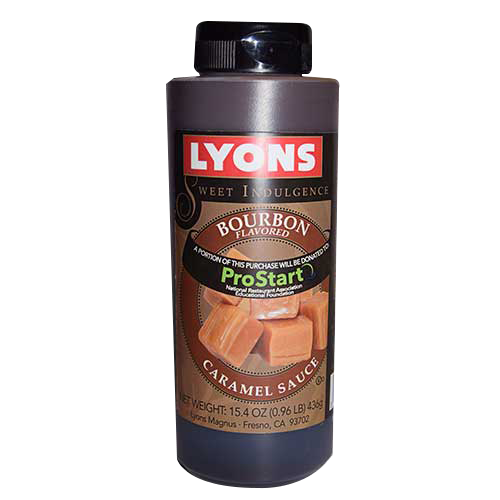 Caramel is timeless but the subtle note of bourbon adds a delightful twist. The perfectly balanced flavors make this sauce versatile and easy to incorporate into a variety of dishes. Bake into this summer's peach cobbler or drizzle over your favorite ice cream for a creamy treat.  
Other uses: Frozen yogurt, shakes, pastries, coffees and more. 
Net Weight: 1 case of 12 bottles. Each bottle is 15.4 oz (436g).
Ingredient and nutritional information is continuously updated. Please always check the physical label on the product you receive to verify nutritional information.