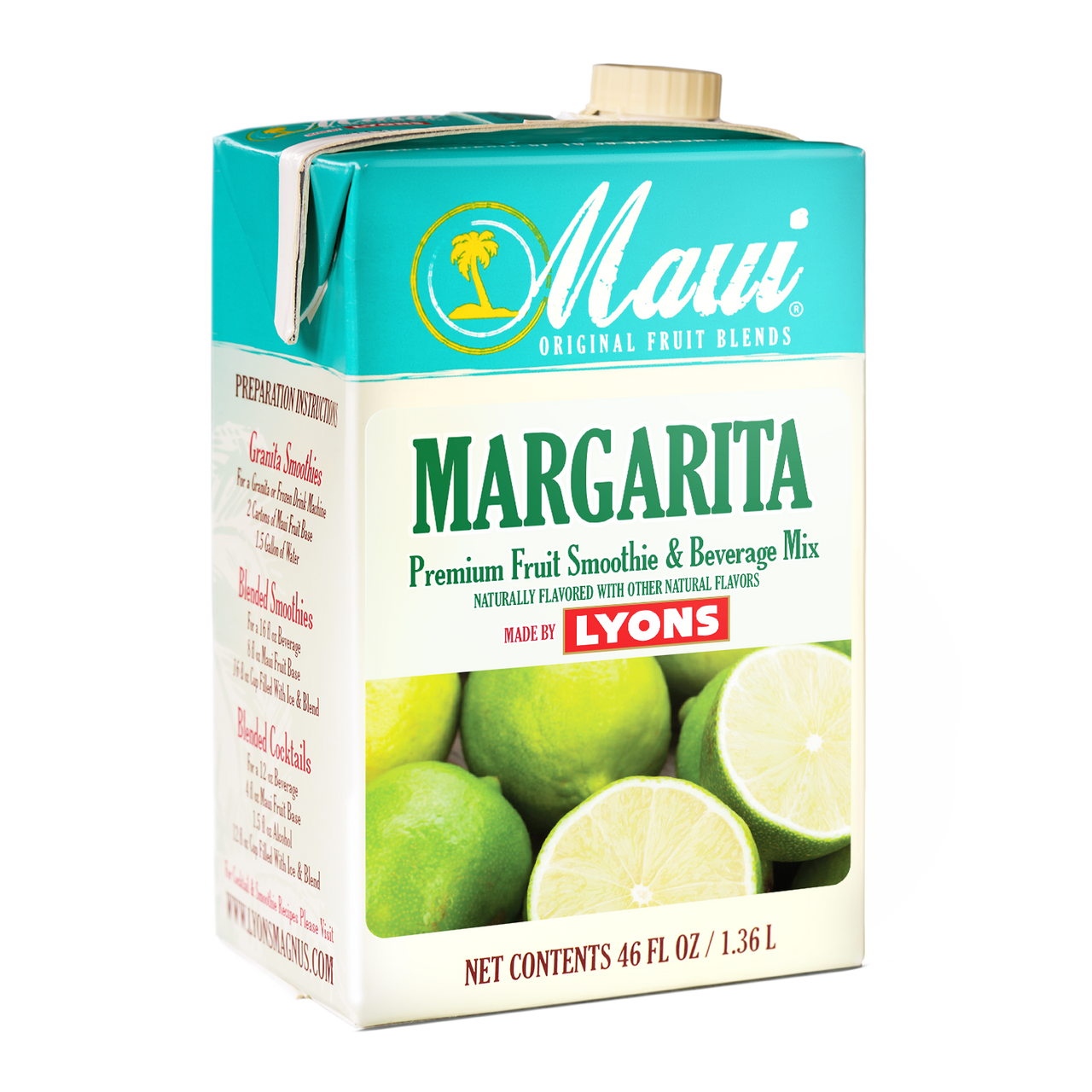 Master mixology with Maui® Margarita! The perfect balance of sweetness and citrus makes it easy to craft a variety of beverages. Add tequila and you instantly have an authentic margarita or blend with just ice for a delicious mocktail. Simply open, pour and blend with ice. 
Clean Label: Maui Fruit Blends do not contain high fructose corn syrup, preservatives, or artificial colors and flavors.
Net Contents: 1 case of 6 cartons. Each carton is 46 fl oz (1.36 L).  
Shelf Life: 360 days from date of manufacture. Refrigerate after opening and use within 30 days. 
Strawberry Margarita 
Ingredients
12 oz Ice
1 1/4 oz Tequila
1 oz Lyons Premium Strawberry Beverage Syrup
3 oz Maui Margarita
Instructions
Combine all ingredients and blend until smooth.
Ingredient and nutritional information is continuously updated. Please always check the physical label on the product you receive to verify nutritional information.