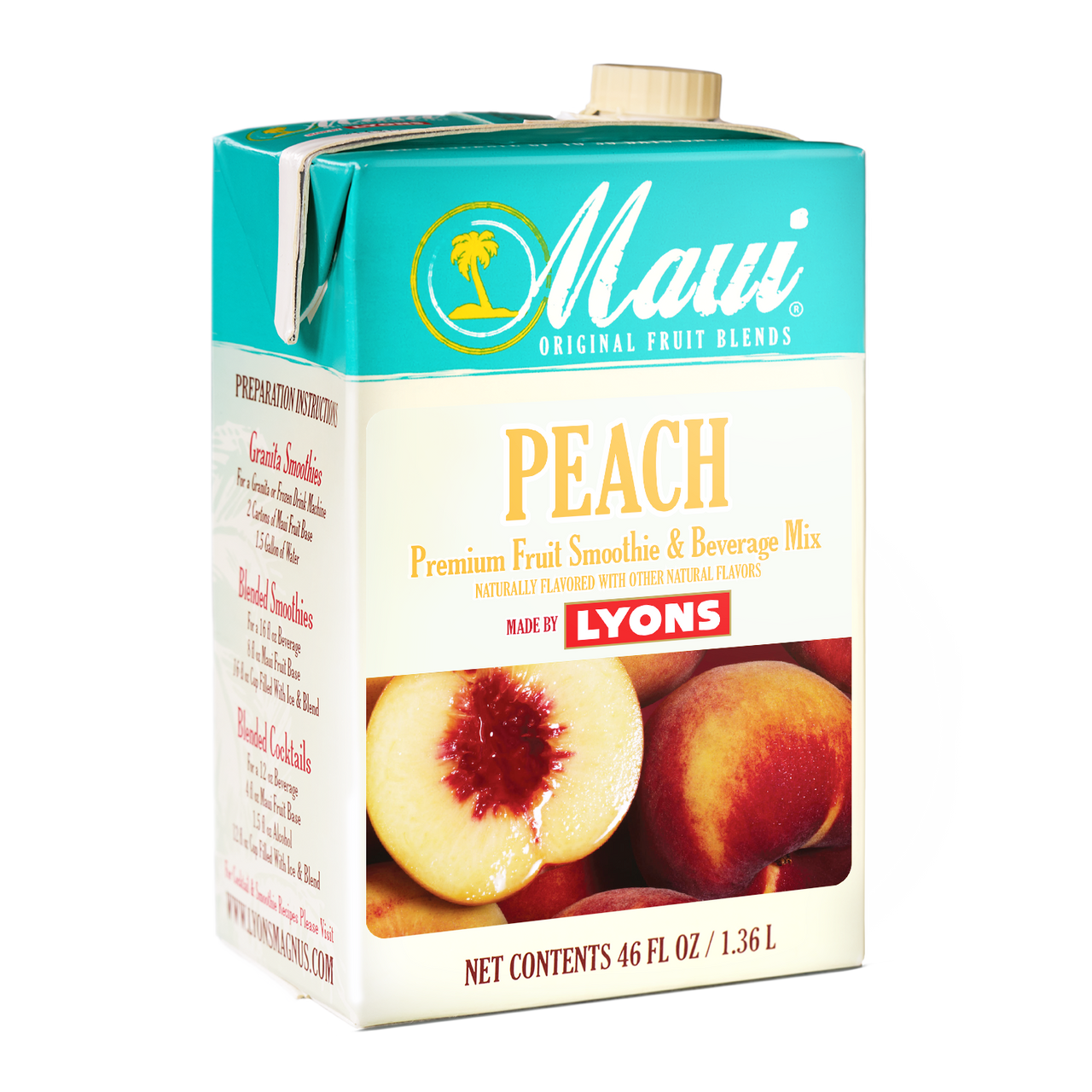 Made from fresh, juicy California peaches, Maui Peach always tastes like summertime. Simply open, pour and blend with ice. 
Clean Label: Maui Fruit Blends do not contain high fructose corn syrup, preservatives, or artificial colors and flavors. Gluten free.
Net Contents: 1 case of 6 cartons. Each carton is 46 fl oz (1.36 L).  
Shelf Life: 360 days from date of manufacture. Refrigerate after opening and use within 30 days. 
Peachy Strawberry Mint Smoothie
Ingredients
4 oz Maui Strawberry Smoothie Mix
4 oz Maui Peach Smoothie Mix
4 Fresh mint leaves
2 oz Lyons RTS 100% Orange Juice
8 oz Ice
Instructions
Combine all ingredients in a blender until smooth.
Makes one 16 oz smoothie.


Ingredient and nutritional information is continuously updated. Please always check the physical label on the product you receive to verify nutritional information.